Welcome to my web site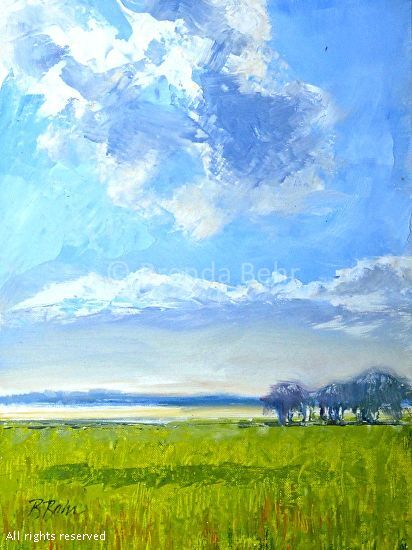 Thank you for visiting brendabehr.com.
The painting above, Cloud, I painted en plein air during a paint out at Shem's Creek in Mt. Pleasant, SC.
I hope that you'll enjoy browsing this web site, or that you'll visit one of the wonderful galleries that represent me.
You can readily reach me by email if you'll go to "Contact Brenda" on this site.