Welcome to my web site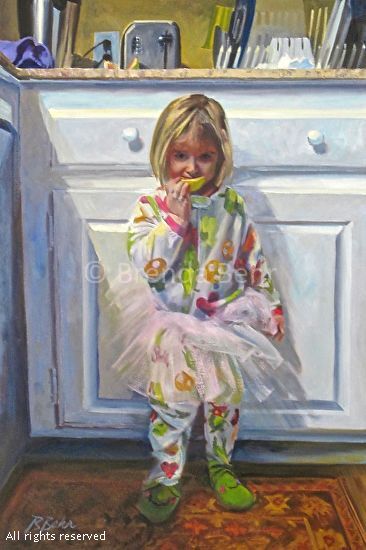 Thank you for visiting brendabehr.com.
The painting above, Girl with grapefruit and tutu, recently received second honors in the 35th Annual National Juried Fine Arts Exhibition of the Arts Council of Wayne County in North Carolina.
Portraits are probably the smallest category of work represented on my web site, but check back, as I plan on having more to show in the future. I hope that you'll enjoy browsing this web site, and that you'll visit one of the wonderful galleries that currently represent my work.
You can readily reach me by email if you'll go to "Contact Brenda" on this site.